There are a lot of great part-time jobs that can help you earn an extra income while setting your own schedule. Here are 20 of the best options to consider:
1. Social Media Manager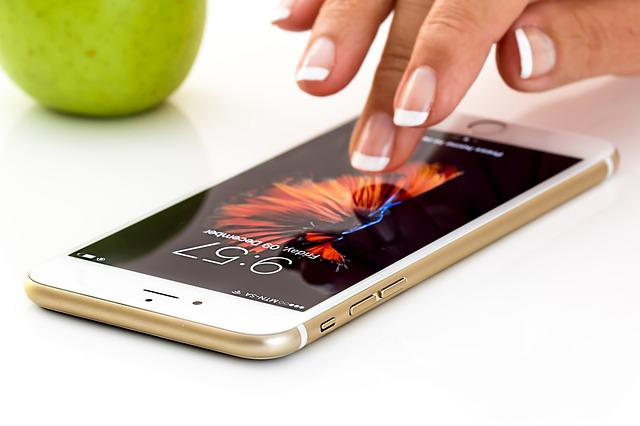 A social media manager is a professional responsible for creating, managing, and executing a brand's social media strategy. They create content, monitor activity, and engage with followers on behalf of the brand.
Social media managers often work with other marketing professionals to ensure that the brand's overall marketing strategy is aligned with its social media goals.
In addition to content creation and management, social media managers measure the brand's social media presence performance and report their findings to the marketing team.
Depending on the size and scope of their role, social media managers can make an annual salary of anywhere from $30,000 to $100,000.
2. Event Planner
An Event Planner is someone who coordinates all aspects of an event. This includes everything from finding the venue and booking the catering to organizing transportation and arranging entertainment. Event Planners also have to budget for their events and ensure that everything runs smoothly on the day.
Event Planners can work in various settings, including corporate events, weddings, parties, and conferences. Some Event Planners are self-employed, while others work for event planning companies. The hours can be long and sometimes unsociable, but the job is usually gratifying.
The average salary for an Event Planner is $45,000 per year. However, this will vary depending on your experience and the location you work in. To become an Event Planner, you must have excellent organizational skills and a good knowledge of the events industry. Many Event Planners have a degree in event management or hospitality.
If you're interested in becoming an Event Planner, there are many ways to get started. You could look into internships or entry-level jobs at event planning companies. There are also many event planning courses available both online and offline.
3. Recruiter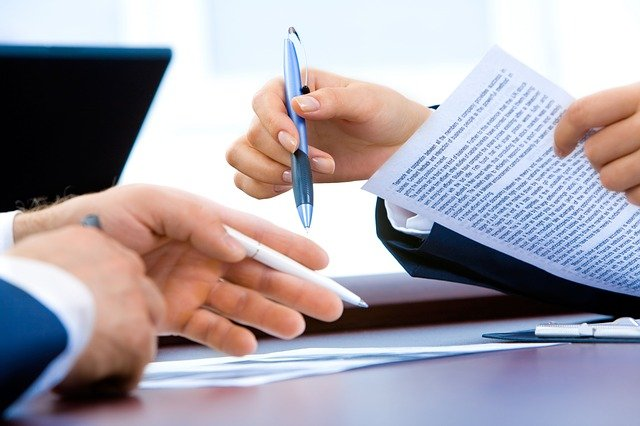 A recruiter is responsible for finding and hiring new employees. They typically work in human resources departments and often collaborate with hiring managers to determine which candidates would best fit for open positions.
Recruiters typically use various methods to find candidates, including job fairs, online job boards, and networking events. They also often screen candidates, conducting initial interviews to determine if they are qualified for the open position. Once a candidate has been selected, the recruiter works with them to finalize the hiring process.
Recruiters typically have a bachelor's degree in human resources or a related field. They also must have excellent interpersonal skills and effectively communicate with candidates and hiring managers. The average salary for a recruiter is $60,000 per year.
4. Fundraiser
Fundraisers are responsible for securing donations from individuals, businesses, and other organizations. They may work independently or as part of a team and typically report to a development director or other senior fundraising staff member.
There is no one-size-fits-all answer to how much money a fundraiser can expect to raise, as it depends on a variety of factors such as the size and type of organization, the fundraiser's experience and connections, and the economy. However, the average salary for a fundraiser is $50,000 per year.
To become a fundraiser, having a background in sales, marketing, or public relations is helpful. Many fundraisers also have a degree in communications, business, or another relevant field. Additionally, most organizations require fundraisers to complete some training before they can start working.
With the right skills and experience, fundraisers can play an essential role in supporting the work of nonprofits and other organizations.
5. Affiliate Marketer
An affiliate marketer promotes products or services on behalf of a company in exchange for a commission on sales.
As an affiliate marketer, you will use your skills in online marketing to drive traffic to the merchant's website and generate sales. Many affiliate marketers work as freelancers, meaning they are self-employed, are not tied to one company, and can work at their own pace.
The amount of money you can earn as an affiliate marketer depends on several factors, including the quality of your promotional materials, the volume of traffic you generate, and the percentage commission you earn on sales.
However, successful affiliate marketers can earn six figures per year. Suppose you're interested in becoming an affiliate marketer. In that case, there are a few things you need to do: research the companies you want to work with, sign up for their affiliate programs, create compelling content to promote their products or services, and track your results. Affiliate marketing is for you if you're looking for the perfect part-time job and want to work your own hours.
6. Consultant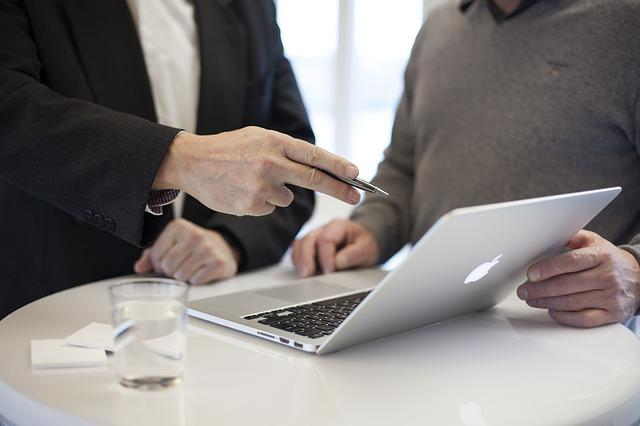 A consultant is an expert who provides advice in a particular area of expertise, such as management, accounting, or technology. For businesses, hiring a consultant can be a cost-effective way to get expert advice and guidance on specific projects.
Consultants typically have extensive experience in their field and are hired for their knowledge and insights. They usually work with businesses on a project basis, providing guidance and recommendations throughout the project.
Consultants can command high hourly rates or project fees depending on their expertise. To become a consultant, one typically needs extensive experience and knowledge in a particular field. Some consultants also complete certification programs to demonstrate their expertise further.
Often, referrals from previous clients are the best way to get new consulting work. Successful consultants typically have strong communication and interpersonal skills and can quickly build client trust. They must also be able to handle pressure and meet deadlines.
7. Freelance Writer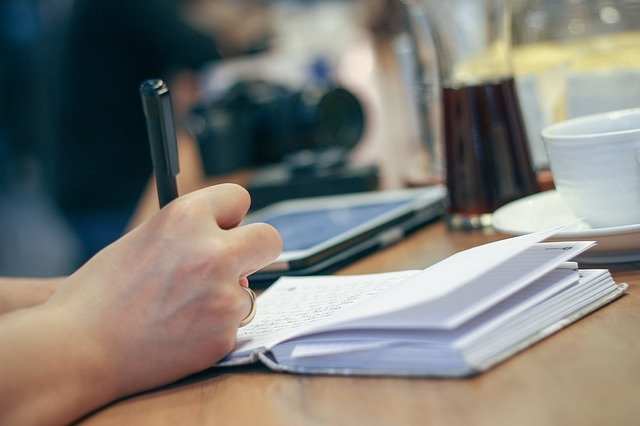 A freelance writer writes for a living but is not employed by a specific publication or organization.
They are typically self-employed, though they may also work on a contract basis for several clients. Freelance writers usually specialize in a particular genre or style of writing, such as business writing, copywriting, marketing collateral, or even ghostwriting. While some freelance writers may choose to work with various clients, others may prefer to focus their efforts on a single niche.
Freelance writers are typically paid by the project or by the word, and their rates can vary considerably depending on their experience and the nature of the project. However, most freelance writers earn an average hourly rate of between $30 and $60.
To become a freelance writer, having a background in English or journalism is often helpful, along with solid writing skills. However, many successful freelance writers have come from diverse backgrounds. The most important thing for aspiring freelance writers is to develop a strong writing portfolio that showcases their skills and abilities.
8. Personal Assistant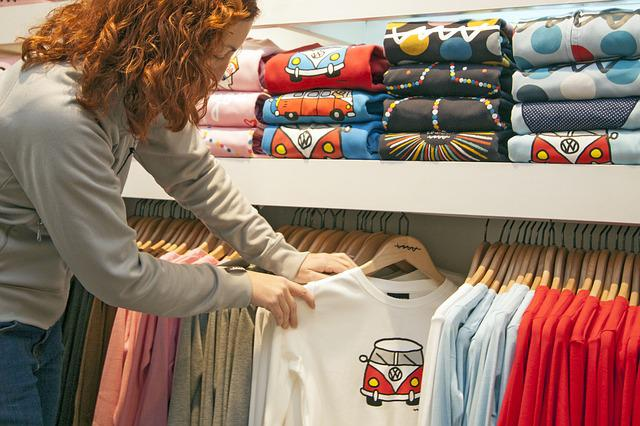 Personal assistants, sometimes called PAs, provide essential support to busy people who need help managing their time and meeting their commitments.
A PA typically works in an office but may also travel with their employer to provide support on the go. The duties of a PA can vary greatly depending on their employer's needs but often include scheduling appointments, managing correspondence, making travel arrangements, and handling expenses.
A PA must be highly organized and efficient and be able to think on their feet. They also need to be discreet, as they will often have access to confidential information. The salary of a PA can vary depending on their experience and the sector they work in but is typically around $50,000 per year.
To become a PA, you will need excellent administrative skills and experience working in a fast-paced environment. Many PAs have a college degree, although this is not always required. If you are interested in becoming a PA, look for job postings online or contact a staffing agency specializing in placing PAs.
9. Virtual Assistant
A virtual assistant, or VA, is an online administrative assistant. VAs provide a wide range of services, from scheduling appointments and managing social media accounts to making travel arrangements and handling customer service inquiries. In recent years, the demand for VAs has exploded as more businesses turn to outsourcing to save time and money.
So, what does it take to be a VA? As you might imagine, the ability to multitask and stay organized is a must. But being a VA also requires strong communication skills and keen attention to detail.
VAs must be able to work independently and juggle multiple deadlines. Most importantly, they must be proficient in using technology, as they will spend most of their time working on a computer.
The next step is finding clients if you think you have what it takes to be a VA. There are several ways to do this, from signing up with a VA agency to bidding on projects through online freelancing platforms.
Once you land your first client, delivering quality work that meets their expectations is essential. If you do, you'll find that word-of-mouth referrals will quickly start rolling in – and your client list will begin to grow.
As for how much VAs make, that varies depending on experience and location. According to data from Glassdoor, the average annual salary for a VA in the United States is $38,752. However, VAs in some parts of the country (such as New York City) can command much higher rates – often upwards of $100 an hour.
So if you're thinking of becoming a VA, there's no need to worry about not being able to make ends meet. With a little hard work and some savvy marketing, you can earn a good living as a virtual assistant.
10. Proof Reader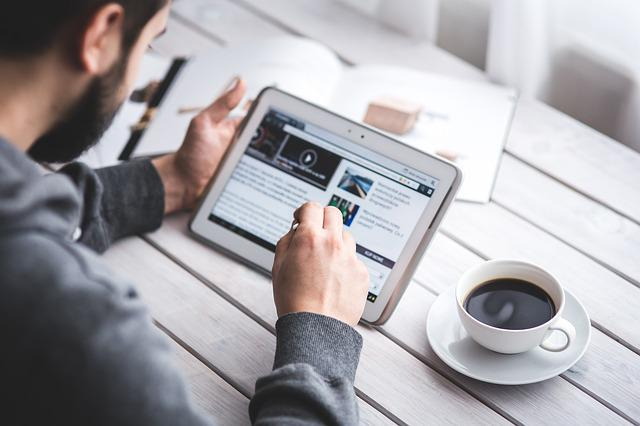 A proofreader is a professional who reads and corrects errors in the text before it is published.
Proofreaders are employed in various fields, including publishing, advertising, marketing, and journalism. They may work freelance or as part of a team. A proofreader's job is to ensure that all copy is error-free and meets the required style and formatting standards.
Proofreaders typically have excellent attention to detail and strong language skills. To become a proofreader, you must complete a Proofreading Course and pass an exam. The average salary for a proofreader is $45,000 per year, which makes it a great part-time job.
11. Book Keeper
A bookkeeper is responsible for maintaining financial records and ensuring that all financial transactions are adequately documented.
Bookkeepers typically work in an office environment, but some may work remotely. The job involves tremendous responsibility and attention to detail, as bookkeepers must maintain accurate records of all financial transactions.
For some jobs, you'll need specialized skills like knowledge of legal or medical terminology.
Bookkeepers typically work with accountants and other financial professionals to ensure that all financial records are up-to-date and accurate. The average bookkeeper earns $38,000 annually, but salaries can vary depending on experience and location.
To become a bookkeeper, one must have a high school diploma or equivalent; some employers may also require postsecondary education in accounting or business. Bookkeeping is a vital profession that helps to keep businesses organized and financially stable.
12. Chef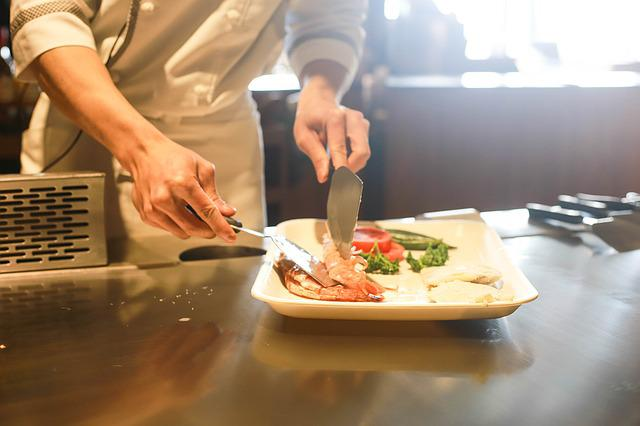 A chef is someone who cooks food for a living. They generally work in restaurants, but can also work in private homes, catering companies, and other food-related businesses.
Chefs typically have many years of experience and undergo rigorous training before they can work independently. Some of the duties of a chef include planning menus, ordering supplies, supervising kitchen staff, and preparing meals.
In addition to cooking skills, chefs must know food safety and sanitation practices. The average salary for a chef is $43,180 per year. To become a chef, one typically completes a culinary arts program and works their way up through the kitchen ranks. Some chefs also choose to become certified by organizations such as the American Culinary Federation.
13. Pet Sitter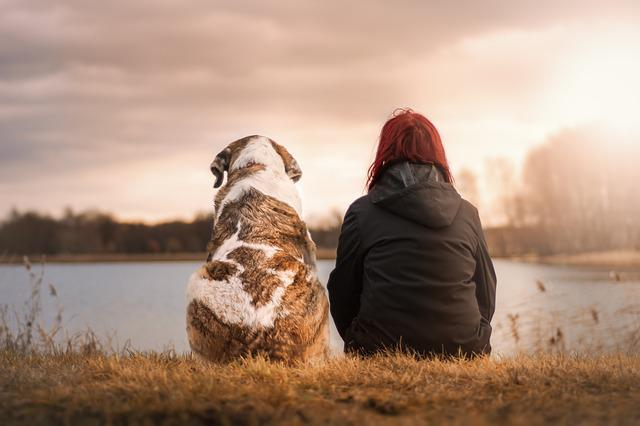 A pet sitter watches over someone else's pet while the owner is away.
They ensure the animal has food and water, take it on walks, and give it any necessary medicine. Pet sitters can work for individuals or families in the pet's home.
The average rate for a pet sitting job is $25 per hour, but rates can vary depending on the services required and the number of pets being cared for. To become a pet sitter, you must have experience caring for animals and be comfortable working in different homes.
You should also be responsible and mature, as you will be entrusted with another person's beloved pet. Pet sitting may be the perfect career for you if you are looking for a fun and rewarding job!
14. Dog Walker
A dog walker is someone who takes care of people's dogs while they are away from home.
This can involve walking the dog, feeding it, providing water, and cleaning up after it. It is vital to be reliable and have a lot of patience when working as a dog walker, as people will entrust you with their beloved pet.
Dog walkers typically charge by the hour, and rates can vary depending on location and demand. Some dog walkers also offer additional services such as dog sitting or training.
To become a dog walker, it is recommended to have previous experience working with animals. It is also essential to be comfortable walking for long periods, as well as being able to lift heavy dogs.
15. House Sitter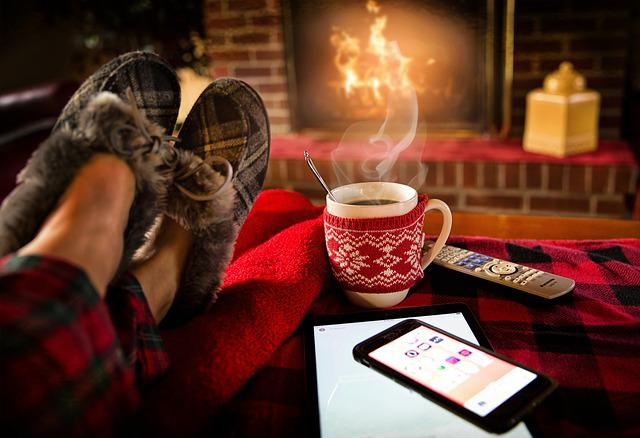 A house sitter agrees to live in and care for a person's house while away.
The time can vary, from a few days to several months. House sitters typically don't pay rent but may be responsible for other expenses, like utilities and groceries. In exchange for free housing, they agree to perform specific tasks, like taking care of pets, watering plants, and collecting mail.
Some house sitters also provide security by keeping an eye on the property. While the job may sound simple, it's essential to be reliable and trustworthy, as you'll be entrusted with someone's home.
If you're interested in becoming a house sitter, you can do a few things to get started. First, create a profile on a house-sitting website. Then, reach out to friends and family who might need a house sitter.
Finally, make sure to have references available from past clients. House sitting can be a great way to save money on rent and travel the world. With a bit of planning, you can become a successful house sitter.
16. Nanny
A nanny is a professional childcare provider who cares for children in the family home.
Nannies can work full-time or part-time, and they may live in or out of the family home. A nanny's duties include overseeing the child's daily activities, including meals, nap times, and playtime; providing age-appropriate activities and experiences; transporting children to appointments and activities; and maintaining a safe and clean environment.
Nannies typically have at least a high school diploma, although some families prefer nannies with college degrees or experience in early childhood education. In terms of pay, nannies typically earn an hourly wage, although some families opt to provide room and board in addition to salary.
If you're interested in becoming a nanny, the best way to start is by taking classes in early childhood education and working in a childcare setting. You can also look for families who are seeking nannies through online job boards or word-of-mouth.
Once you've found a family, you click with, be sure to put together a professional resume and references so you can start the application process.
17. Rideshare Driver
A ride-share driver uses their vehicle to transport paying passengers, much like a taxi or limo driver.
Ride-share companies use apps to connect drivers with passengers needing a ride. Drivers are typically independent contractors, meaning they're not employed directly by the ride-share company and are responsible for their taxes, vehicle maintenance, and other expenses.
Ride-share driving can be a great way to earn extra income, as drivers typically make 80% of the fare plus tips. To become a ride-share driver, you'll need to be at least 21 years old and have a valid driver's license. You'll also need to pass a background check and have a clean driving record. Most ride-share companies require drivers to have an eligible four-door vehicle less than ten years old.
Many rideshare drivers also deliver food for companies like Uber Eats and Doordash.
18. Graphic Designer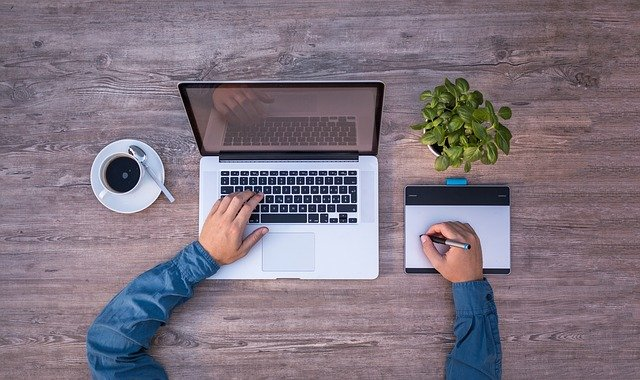 A graphic designer uses creativity and technical skills to communicate ideas visually. Graphic designers work in various fields, including advertising, publishing, and web design. They may create logos, layouts for print or digital publications, and website designs. Sometimes, they may also be responsible for animating images or creating illustrations. While the specific duties of a graphic designer will vary depending on their field, all graphic designers need to have strong visual communication skills.
Becoming a graphic designer typically requires completing a bachelor's degree in graphic design or a related field. Some designers may also pursue voluntary certification through professional organizations such as the AIGA or the Graphic Artists Guild. Many entry-level positions in graphic design require candidates to have a portfolio of their work. Once hired, most designers will continue developing their skills by taking classes and attending workshops.
The median annual salary for graphic designers was $52,110 in 2019.
19. Restaurant Host
A restaurant host is responsible for seating guests and coordinating table assignments. They may also be responsible for answering phones and taking reservations.
The host is typically the first contact between the guest and the restaurant, so they must be friendly and helpful. Restaurant hosts usually make minimum wage but may also receive tips from guests. Some restaurants may require hosts to have previous experience, but many will train on the job.
To become a restaurant host, simply apply to your local restaurant. Many restaurants are always hiring hosts, so finding a position should not be difficult.
20. Certified Nurses Assistant
A CNA is a certified nurse assistant. CNAs help patients with activities of daily living and provide primary nursing care and usually only require a high school degree. They work under the supervision of licensed practical nurses and registered nurses. CNAs are always in high demand.
CNAs work in hospitals, long-term care facilities, and home health agencies. Some CNAs also work in assisted living facilities and hospices. The median annual salary for CNAs is $28,530.
To become a CNA, you must complete a state-approved training program and pass a competency exam. Some states also require CNAs to have CPR certification. Once you have completed all the requirements, you will be placed on the state nurse aide registry.
Part-Time Workers
There is no need for an associate degree, bachelor's degree or even a master's degree when looking for part-time jobs. We've listed our top 20, but there were a few runner-ups like massage therapists, web developers, personal trainers, and dental hygienists.
However, you would need to put in full-time job hours for most of those, and no one wants to work two jobs.
Final Thoughts
Working a full-time job while having another part-time job on the side is starting to become the new normal. Suppose you find yourself looking to make a few bucks on the side. Give our Side Hustlessection a look.