A side hustle is a hobby or part-time job that helps to supplement your regular 9 to 5 income.
It can be anything from freelancing to starting a small business. For many people, a side hustle is a way to pursue their passion and get paid for it.
Others use it to save for a big purchase, like a house or a new car. Some people even turn their side hustle into a full-time job.
No matter your reason for starting a side hustle, it can be a great way to generate additional income.
How do side hustles work?

A side hustle is anything that you do to make extra money on the side outside of your day job. This might be a full-time gig they've turned into a successful business for some people. But for others, it's simply a way to make a little extra money to cover some expenses.
There are endless possibilities when it comes to side hustles. You can start an online business, sell products or services that you're passionate about, or even just offer your time and skills to people in your community who need help with something.
The important thing is that you're getting paid for something you enjoy doing.
Benefits of Side Hustles
Side hustles are becoming increasingly popular, and it's easy to see why. With the rising living costs, many people are looking for ways to generate extra income.
A side hustle can provide that much-needed financial boost. But it's not just about the money. A side hustle can also be a great creative outlet.
It can allow you to explore your passion and hobbies, potentially turning them into a full-time business. And if you're smart about it, you can also use your side hustle to save money.
That extra income can help you pay off debts or build passive income for the future. So if you're looking for a way to improve your financial situation, starting a side hustle is worth considering.
Side Hustles Examples
here are a few examples of some of the more popular side hustles.
Freelance Writing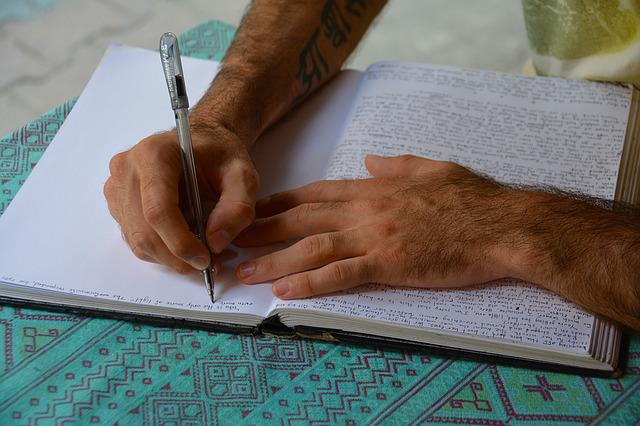 Sure, you might not think of writing as a side hustle, but it can be a great way to make some extra cash. And, with the rise of the gig economy, there are more opportunities than ever to get started freelancing.
One of the great things about freelance writing is that you can do it on your own schedule. You can write during your lunch break or after work if you have a full-time job. And if you have kids at home, you can write while they're napping or at school. You don't have to quit your day job to start freelancing – you can do it on the side.
Another benefit of freelance writing is choosing what projects you work on. If you're only interested in writing about passionate topics, you can focus on landing those gigs. Or, if you want to branch out and try new things, you can take on different kinds of writing assignments. There's no shortage of opportunities for freelance writers – all you have to do is start looking for them.
So if you're looking for a side hustle that allows you to set your own hours and work on projects that interest you, offering freelance services as a side gig might be a good option. It's a great way to make extra income without making too many sacrifices.
Affiliate Marketing
Affiliate marketing is performance-based marketing in which a business rewards an affiliate for each visitor or customer brought by the affiliate's marketing efforts.
As an affiliate marketer, you can earn a commission on the sales of products or services you promote. If you can build up a good following of potential customers, you could make some decent money through affiliate marketing.
And best of all, you can do it in your spare time! So if you're looking for a way to make extra money, consider an affiliate marketing business as a side job.
Dog Walking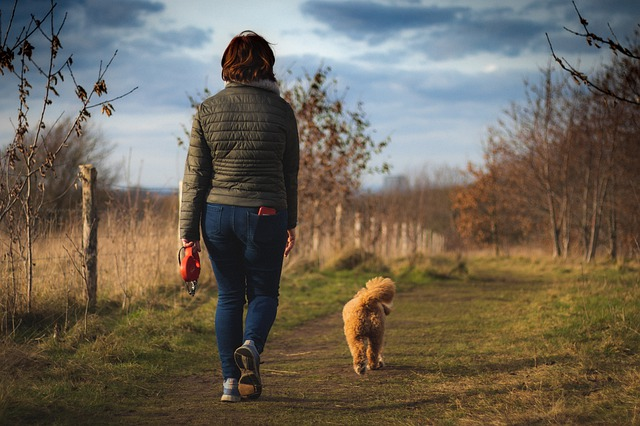 Dog walking is a great way to make extra money in your free time. Not only do you get to enjoy the company of four-legged friends, but you also get fresh air and exercise.
Dog walking is also a flexible gig, so you can often choose when and where you work. Plus, set up an office, which means you can save time and money.
And, since dog walking is outdoor, you can enjoy some fresh air and sunshine unless it's a rainy day while working. So if you're looking for a side hustle that's enjoyable and convenient, becoming a dog walker is a great option.
Online Surveys
Taking online surveys can be a great way to earn some extra money on the side. Several companies offer paid surveys, and the amount you can earn will vary depending on the company and the length of the survey.
However, even a short survey can provide a nice boost to your income. In addition, its a flexible hustle you can do on your own time. Whether you're taking a break from work or just want to wind down at night, you can log in and take a few surveys.
And since you're working from home, there's no need to worry about child care or transportation. So if you're interested in making money with a side hustle that can help you earn extra cash, taking it's a great option.
Virtual Assistant
virtual assistants are in high demand these days. As more and more people look to manage their time efficiently, the need for virtual assistants has grown exponentially. There are many benefits if you consider becoming a virtual assistant as a side hustle.
First of all, the learning curve is relatively low. There's no need to get a college degree or special training.
Secondly, you can set your own rates and work as much or as little as you want.
And finally, virtual assistant work can be highly flexible, allowing you to take on projects that fit your schedule and interests.
So if you're looking for a way to earn extra income with freelance services, becoming a virtual assistant is worth considering.
Food Delivery Driver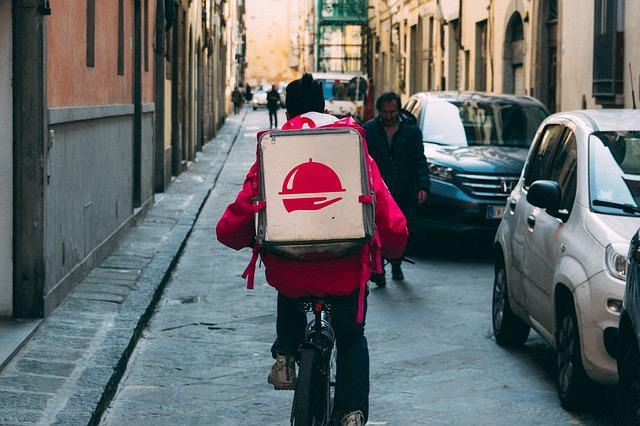 Being a food delivery driver is a great side hustle idea to earn money on the side. Not only will you set your own hours, but you'll also get to explore your city while getting paid.
The best part is that you can do it all from the comfort of your own car apart from your regular job.
And with so many people working from home, there's never been a better time to become a food delivery driver. See our full article on the Best Food Delivery Companies Here.
Become a Tutor
If you have a skill set that you believe others would benefit from, tutoring can be a great way to earn some extra money.
You can find clients through online platforms, word of mouth, or partnering with local schools or organizations.
When working with clients, it is essential to be clear about your expectations, set a schedule that works for both of you, and be flexible in your approach. Tutoring can be a great way to use your skills to help others learn new skills while also earning extra money.
PC Repair
Making some extra cash never hurt anybody. Most people could use a little more money. Why not make your own schedule and be your own boss?
One option is to start a PC repair business. This can be a great way to serve your community and meet new people.
You can set your own hours and rates and get new customers through word-of-mouth advertising.
So if you're looking for a way to make extra money, consider starting a PC repair business. It's a great way to serve your community and meet new people.
Lawn Care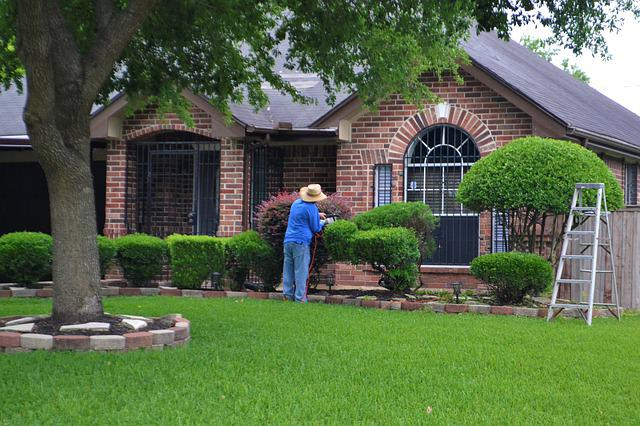 Many side hustles can help you make extra money, and lawn care is one of them! And, if you're good at it, you can even build up a personal brand and find regular clients who will keep your bank account healthy!
Of course, there are a few things you need to keep in mind when starting a lawn care side hustle. First, be sure to invest in some quality equipment.
Second, create a marketing plan to get the word out about your business.
And third, always put the customer first and work hard to provide a high-quality service. If you do all these things, you'll be well on your way to success in the lawn care side hustle!
Dropshipping Business
There are many hustle ideas, but drop shipping is one of the best ways to start selling online.
You can start your own business with little up-front investment with drop shipping. You simply create an online store and partner with a supplier who will ship products directly to your customers.
When a customer orders from your store, you simply place an order with the supplier, and they take care of the rest.
Drop shipping is a great way to get started in eCommerce with minimal risk and hassle.
So if you're looking for a hustle idea that can help you start your own business, dropshipping is worth considering.
Wedding Officiant
For many people, their wedding day is one of the most important days of their lives. As such, they want everything to be perfect, from the venue to the food to the officiant. While hiring a professional officiant is always an option, it can be expensive.
Fortunately, there is another option: becoming a certified Wedding Officiant yourself. It's not as difficult as you might think, and it can be a great way to make some extra money on the side.
Before you invest money, it's essential to make sure that officiating weddings is something you're interested in.
After all, this is supposed to be a side hustle, not your primary job. Once you've decided that you're up for the challenge, the next step is to get certified. This can usually be done online or through a local community college.
Once you have your certification, you'll need to start marketing yourself to potential clients.
The best way to do this is by networking with other wedding professionals, photographers, and planners. They often have connections with couples who are looking for an officiant.
Cell Phone Cases
This is a great hustle job for anyone interested in fashion and technology. There are many ways to get started. You can sell cases online through sites like Etsy or eBay or set up a stall at your local market.
There are a few things to keep in mind. Firstly, it is essential to source good quality cases. There are plenty of cheap cases on the market, but these are often not durable and won't last long.
Secondly, it is essential to have a good selection of cases to appeal to different people. And finally, it is crucial to price your products competitively.
Tour Guide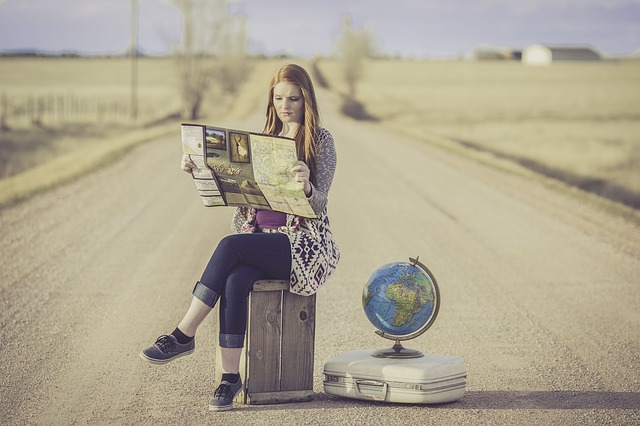 If you live in a highly-traveled area, you may want to start a side hustle as a tour guide. This is one of the best side jobs available with growing demand. You can also gain valuable skills such as communication, organization, and time management.
As far as hustle jobs and side gigs go, being a tour guide is one of the best side hustle ideas out there, as the starting pay can be pretty high, and the professional growth potential can lead to running your own personal tour company.
Sell T-shirts
Selling t-shirts with custom designs and personalization can help you stand out from the competition, and plenty of online courses are available to help you get started.
One of the best things about selling t-shirts is that it doesn't have to take up a lot of your time. You can trade time for money by enlisting the help of a friend or family member to handle production and shipping while you focus on marketing and sales.
Why You Need A Side Hustle.
The best advice for starting a side hustle is probably because it can help supplement your regular monthly income.
Here are a few other reasons you shouldn't wait to start a side hustle:
Secure Your Financial Future
Financial security is definitely at the top of this list. Starting a side hustle may not generate additional income immediately, but financial growth can be yours with determination and consistency.
You Are The Boss
You have the final say! You get to determine your hours and other factors when implementing your side hustle.
Passion Projects
Whether doing freelance gigs, creating content, or managing a social media account, you can pick and choose which projects you enjoy doing the most.
Pad Your Resume
Having a side hustle, even more, than one, is an excellent way to pad your resume.
You can include some of the following:
Describe your work, including your specialties.
Highlights of your career (if any).
Education, certifications, and skills are relevant to the position.
Samples of your best work.
Testimonials or references.
Career Change
Maybe your side hustle will turn into a money-making goldmine for you. Just remember to believe in yourself and to be consistent in your efforts.
What To Consider Before Starting A Side Hustle Business?
There are a few essential things to consider before starting your side hustle.
What Is Your Time Commitment?
You don't have to spend full-time hours to start a side hustle. That's why they're called side hustles!
Make a plan, and put it into action a little bit at a time. If you want to be successful, plan at least one hour a day or even two to three hours per week to work on it.
What Can I Offer?
A common question is 'what is your dream job?'. That's the perfect place to start. Ask yourself what you would love to get paid to do. Of course, some dream jobs are more challenging to reach than others.
You may need to plan on continuing your education to reach your dream job. But that's also just another way to get that side hustle going.
What Kind Of Income Can I Make?
The number one question we always get is what side hustle makes the most money? The answer is whichever one you are willing to do and work for.
People are always looking for shortcuts. They rarely, if ever, work out in the end and usually cost more than they're worth.
Tips For Starting A Successful Side Hustle
Do you already have an idea for a great side hustle, and are you ready to start? Follow these tips to help you stay on track:
Learn from others. Don't reinvent the wheel.
Make a schedule and stick to it.
You'll make mistakes, don't let them get in your way.
Treat your side hustle like an actual business if that is your end goal.
Don't be afraid to learn a new skill.
Invest in yourself and take pride in your work.
Some of those may seem pretty obvious and sound a bit generic. But they all have one thing in common. Each piece of advice mentioned has been repeated by the most successful individuals that have ever lived at one time or another.
Final Thoughts
A side hustle can be a great way to make extra money, but it's not always easy.
You need to be willing to put in the work and treat it like a real business if that's your goal. But if you do, the sky is the limit!
What has been your experience with side hustles? Do you have any tips to share? Let us know in the comments below!